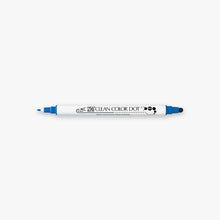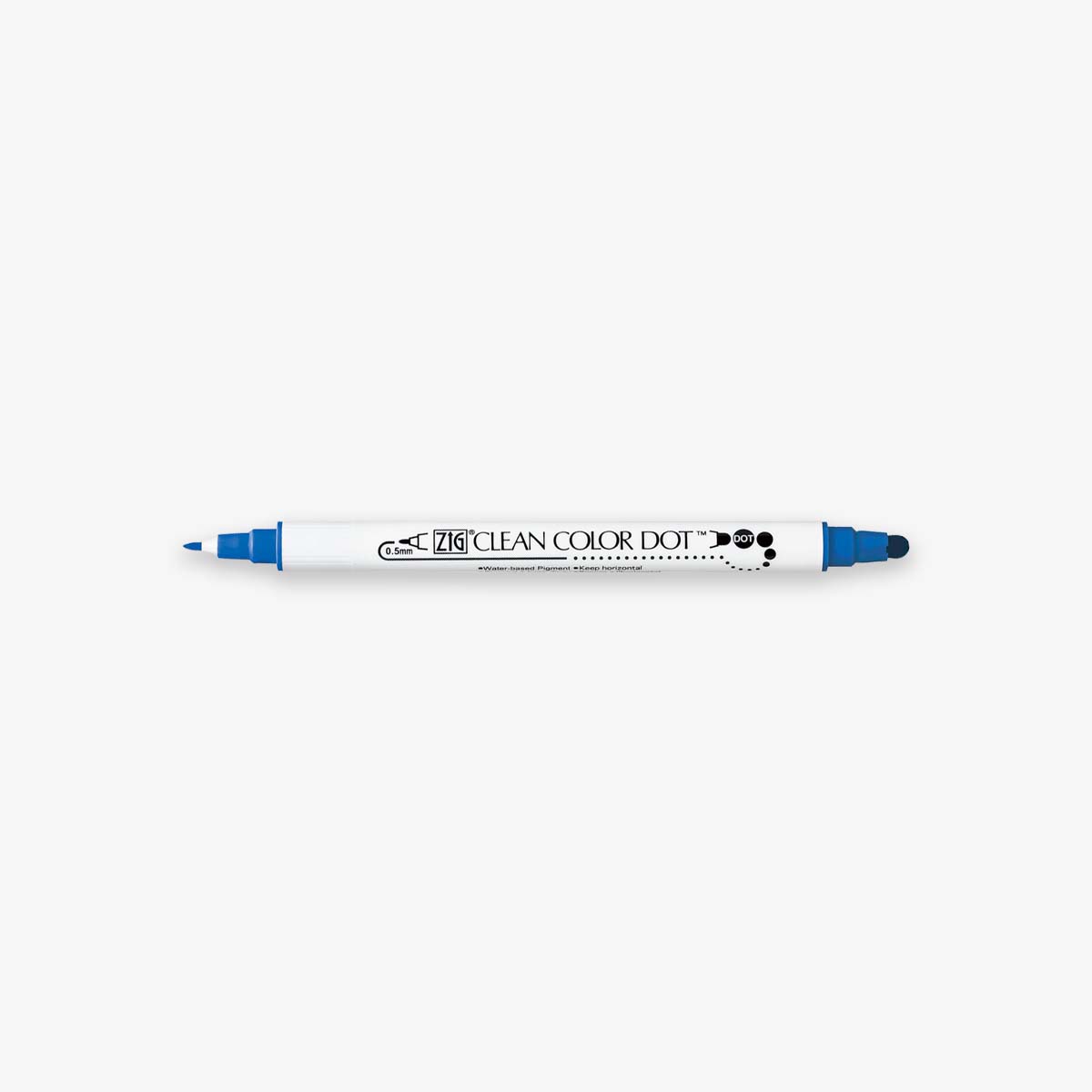 ZIG CLEAN COLOR DOT PEN // BLUE
Cool dual tip marker with water based pigment ink. 0.5 mm fine tip on one side and a flexible "DOT" point on the other side. Using the DOT point, you can draw dots of different sizes by adjusting the pressure applied when using. Ideal for illustrations, lettering, pointilism or stippling, scrapbooking, etc. 
Comes in: Bluebonnet, candy pink, denim, fawn, hyacinth, island coral, kiwi, ocean, platinum, salmon, splash, summer sun, pink, red, violet, green, black and blue.
Double-ended: 0.5 mm fine tip and flexible dot point

Water-based ink