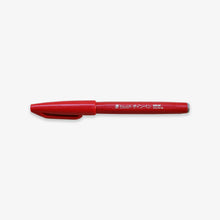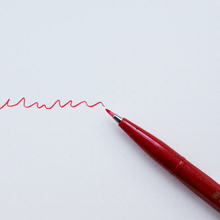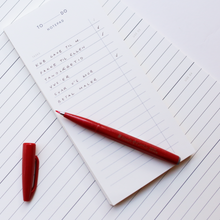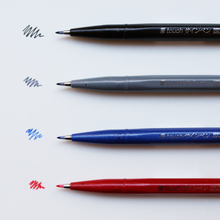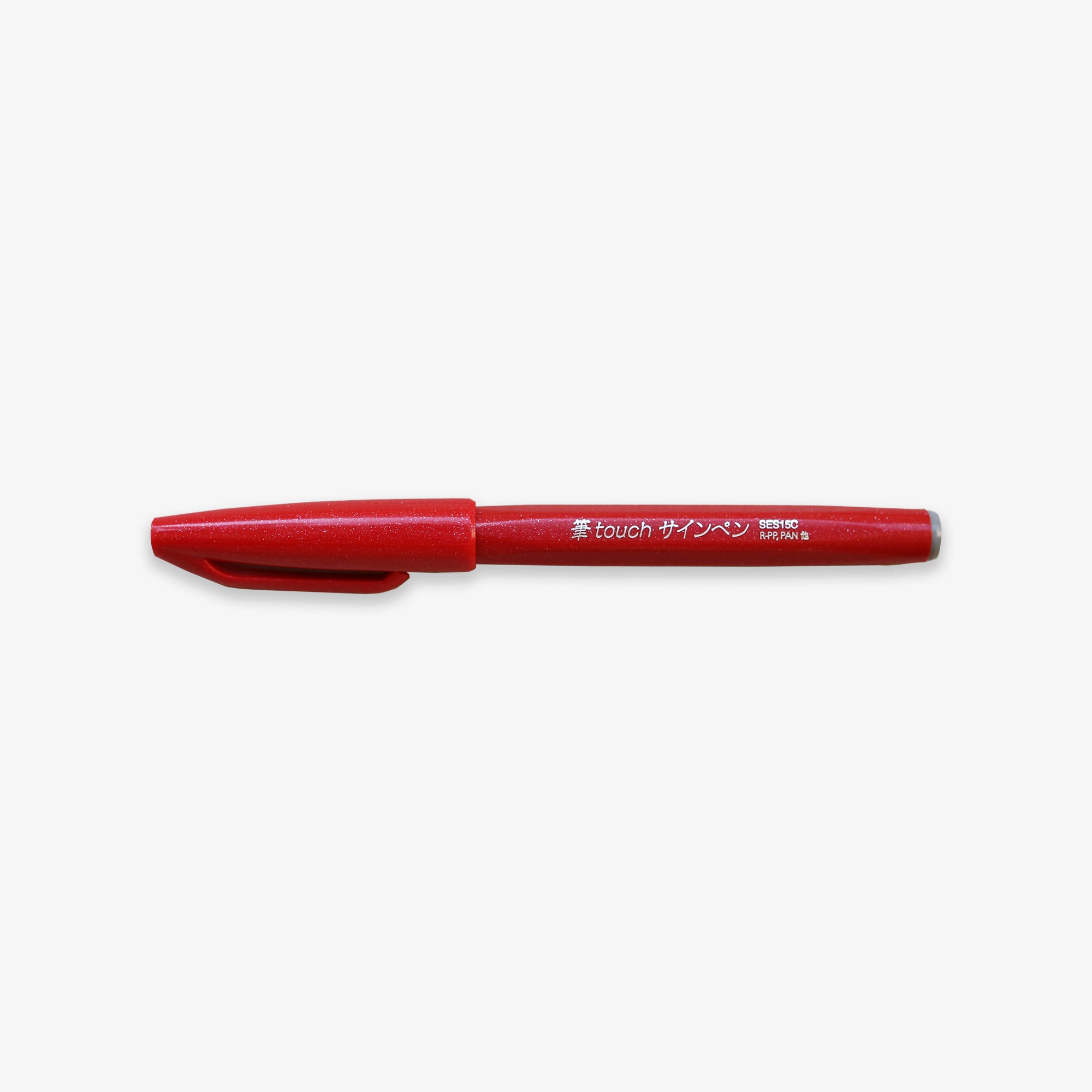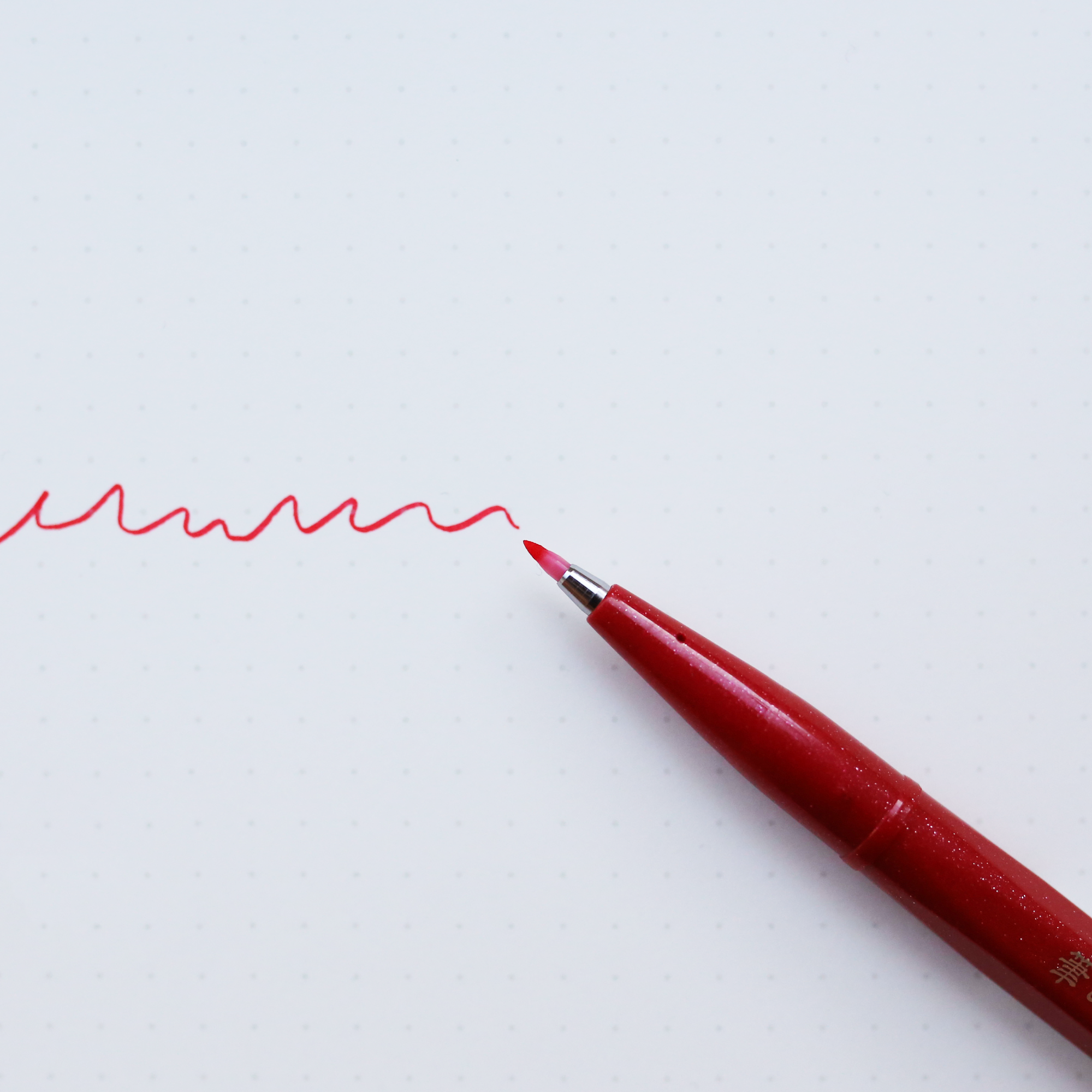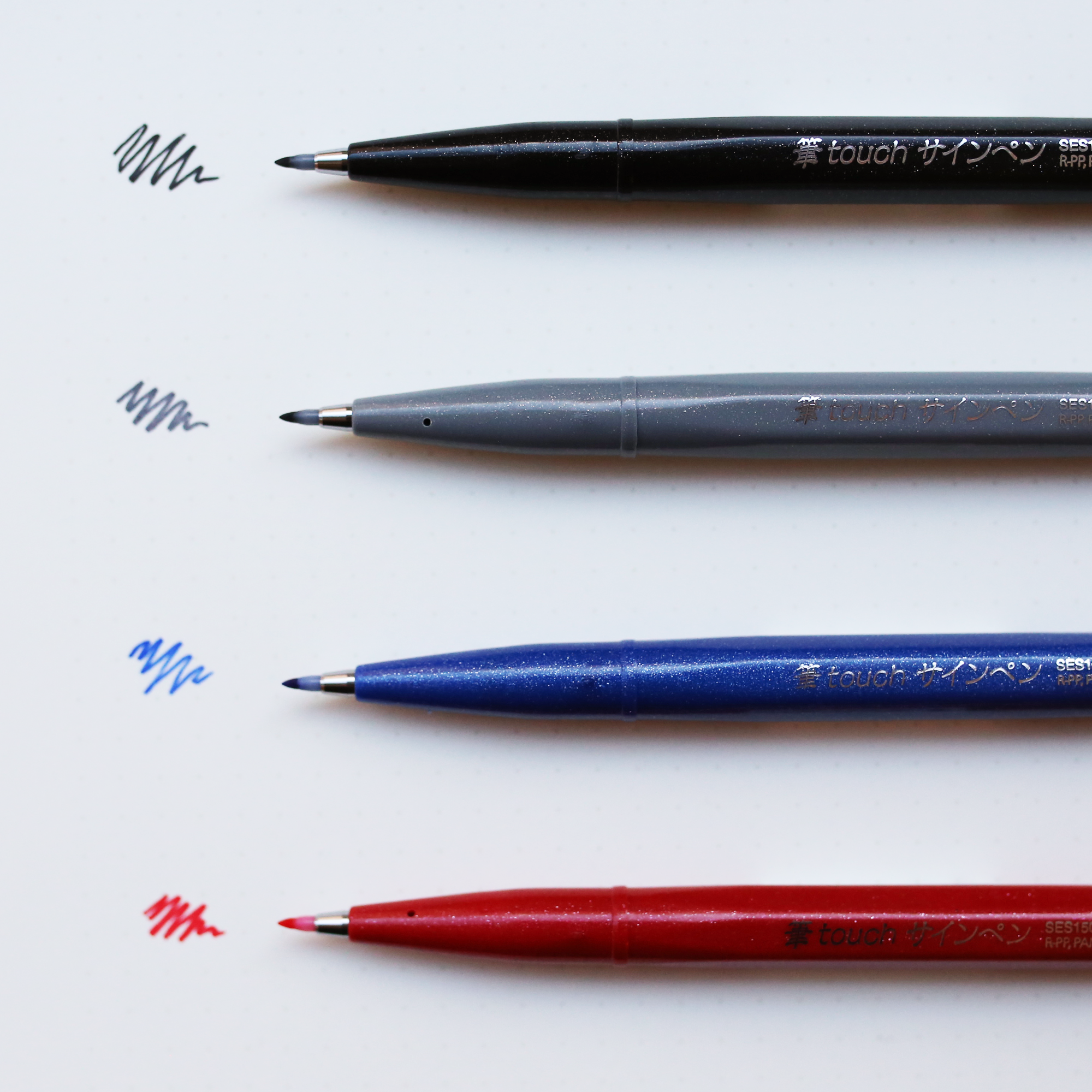 SIGN PEN BRUSH // RED
This brush pen is perfect for writing, drawing or doodling. The unique brush tip creates brush-like strokes making these pens ideal for lettering and calligraphy. The tip offers good control over writing while allowing to draw both thin and thick lines.
Available in black, blue, blue black, blue violet, brown, burgundy, green, grey, grey blue, light green, light grey, ochre, olive green, pale blue, pale brown, pale pink, pink purple, red and turquoise.