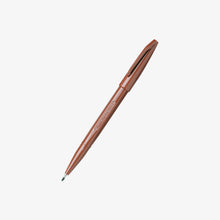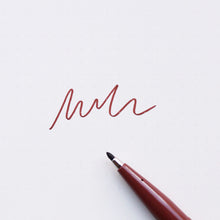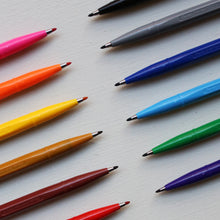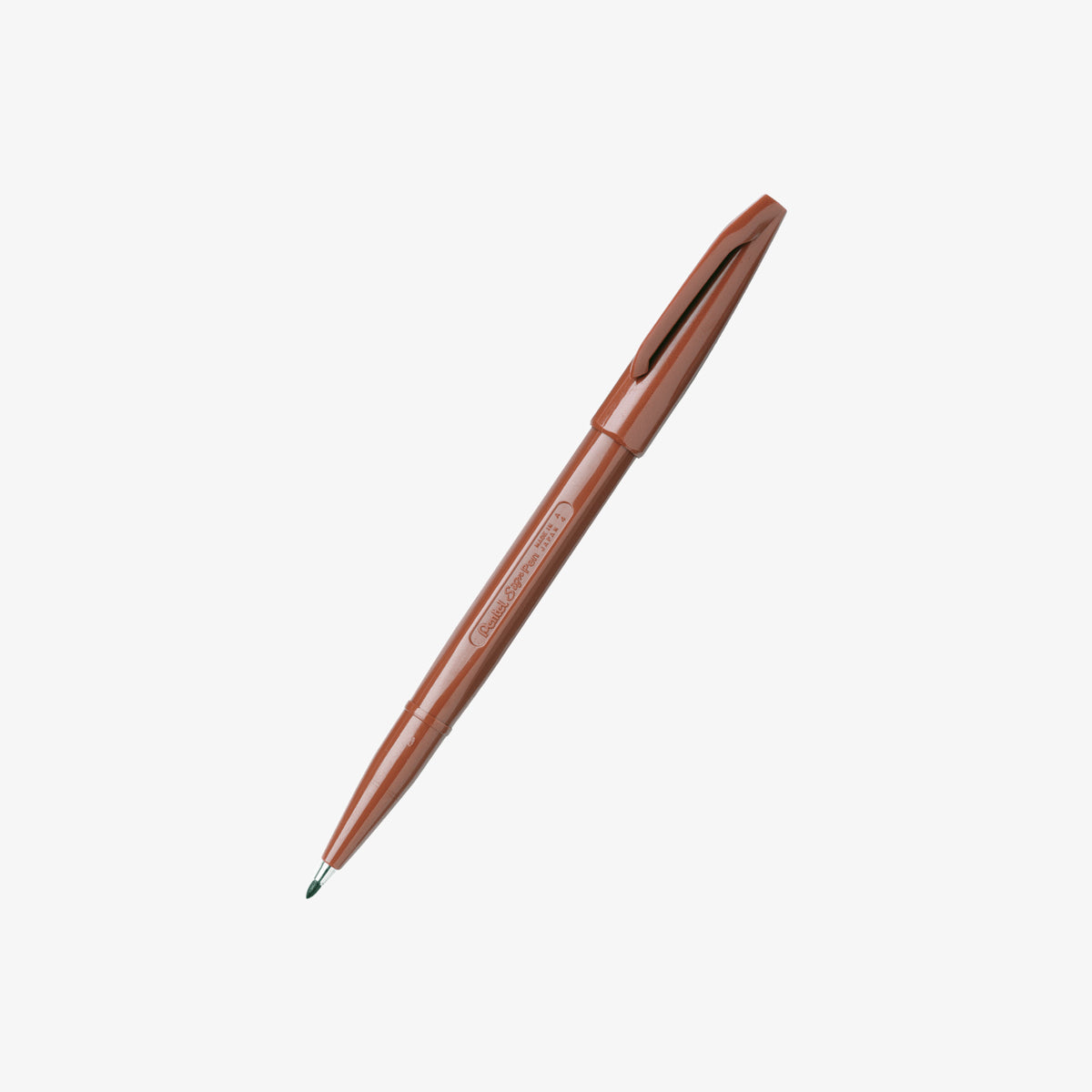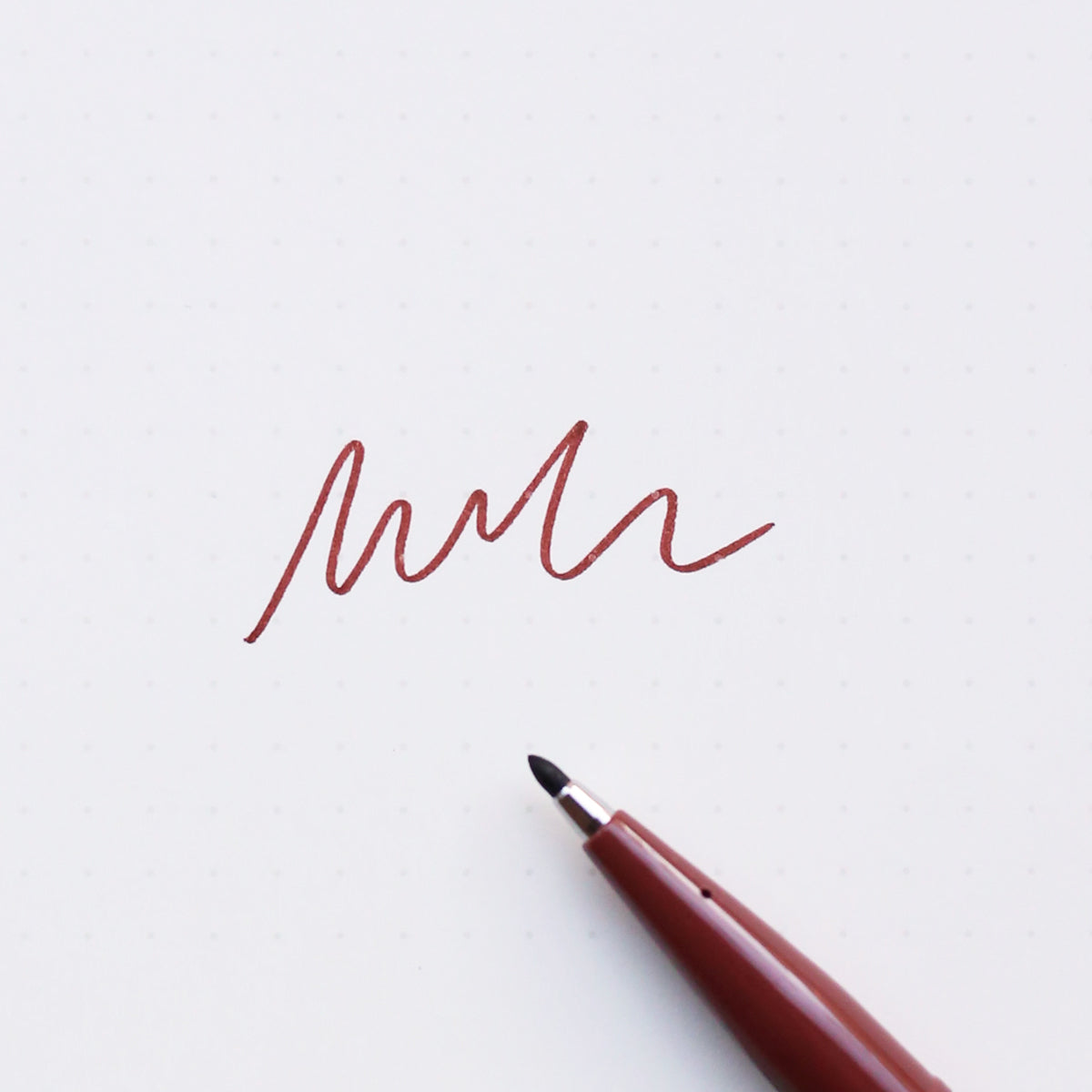 SIGN PEN // BROWN
The Pentel Sign Pen is a classic that has been loved for its bold, expressive lines for decades. This versatile pen features non-permanent water-based ink with a 2mm tip which gives approximately a 1mm broad line width for a variety of uses. Whether it's for drawing or writing, this sign pen give a smooth and consistent line every time.
Perfect for general writing, drawing, doodling and adding character to any signature
Bright & intense water-based ink is perfect for anytime you put ink to paper
Snap-fit cap prevents the extra-durable tip from drying out when not in use
Available in black, blue, brown, green, grey, ochre yellow, orange, pink, red, sky blue, violet and yellow. 
Sold separately and/or as a full set here.