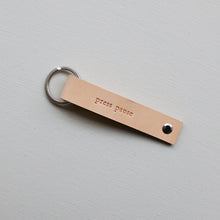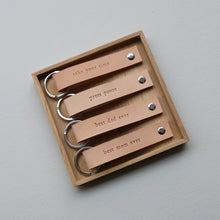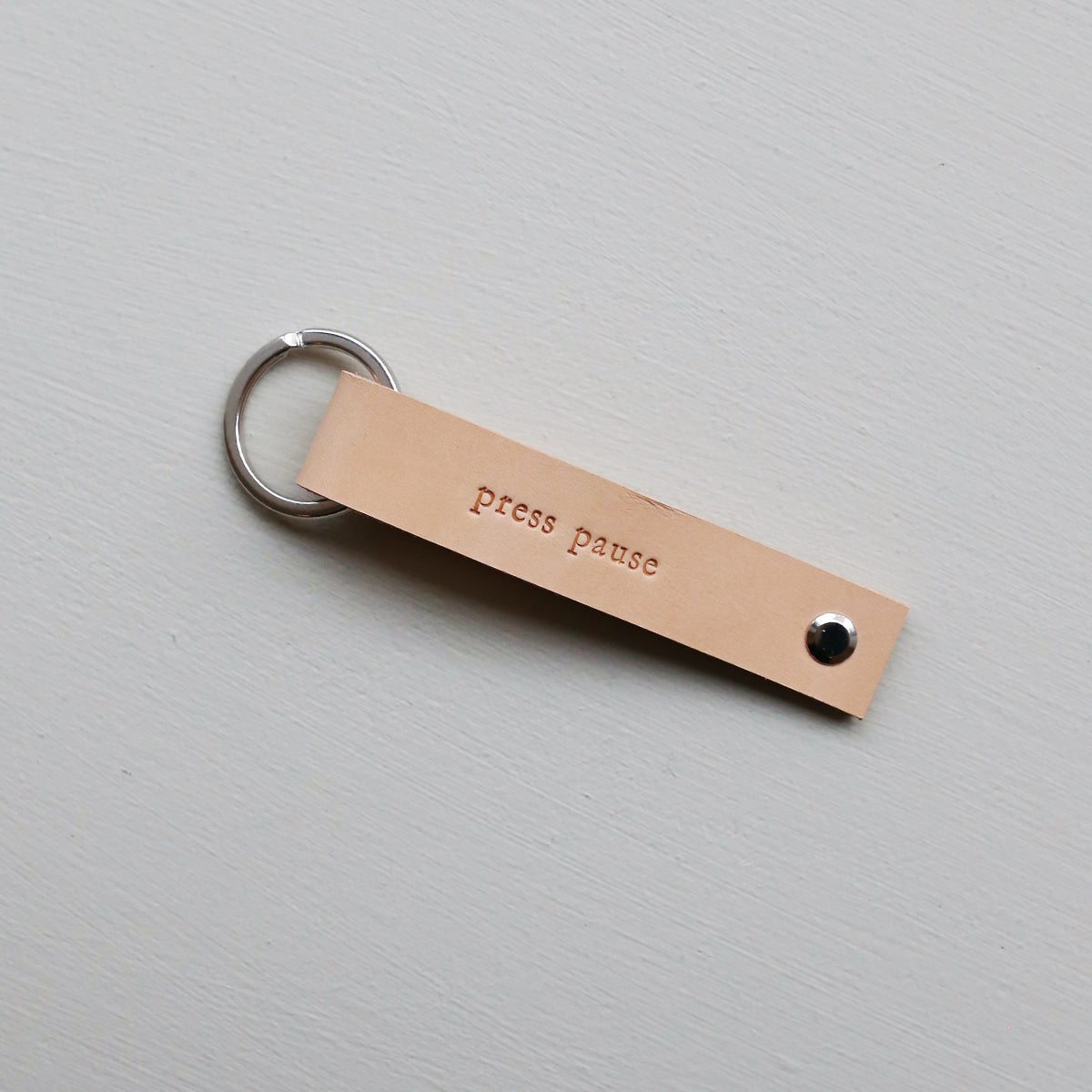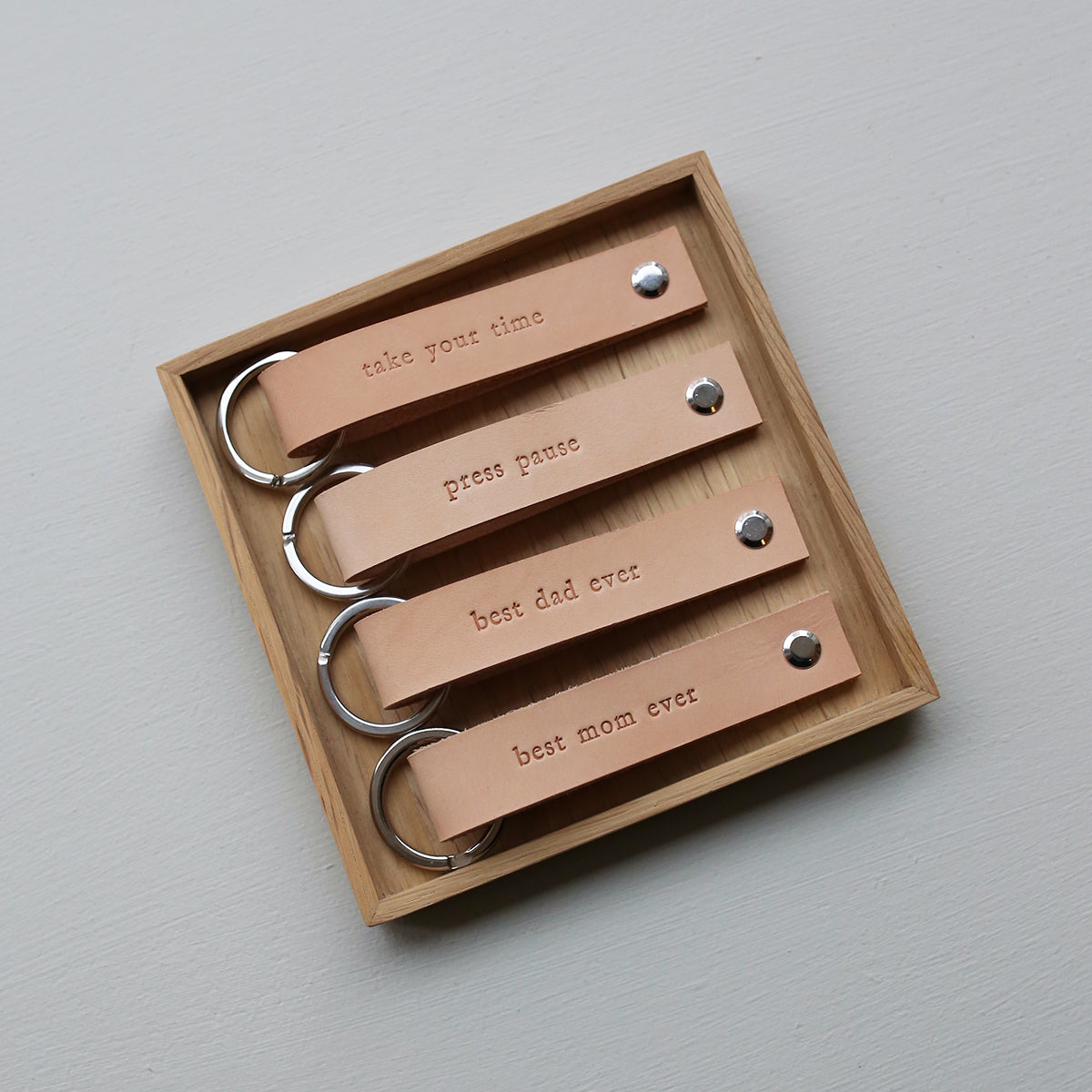 LEATHER KEY HOLDER // PRESS PAUSE
Our very own leather key holder made by hand from the finest leather in Aarhus. Engraved with "press pause" on one side. A kindly reminder to take break from everyday life.
This stunning and practical key holder features a metal ring and leather strap for you to keep track of all your keys.
Materials: Vegetable-tanned Italian leather and hand-sewn construction for durable and lasting use.