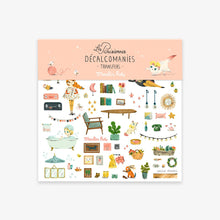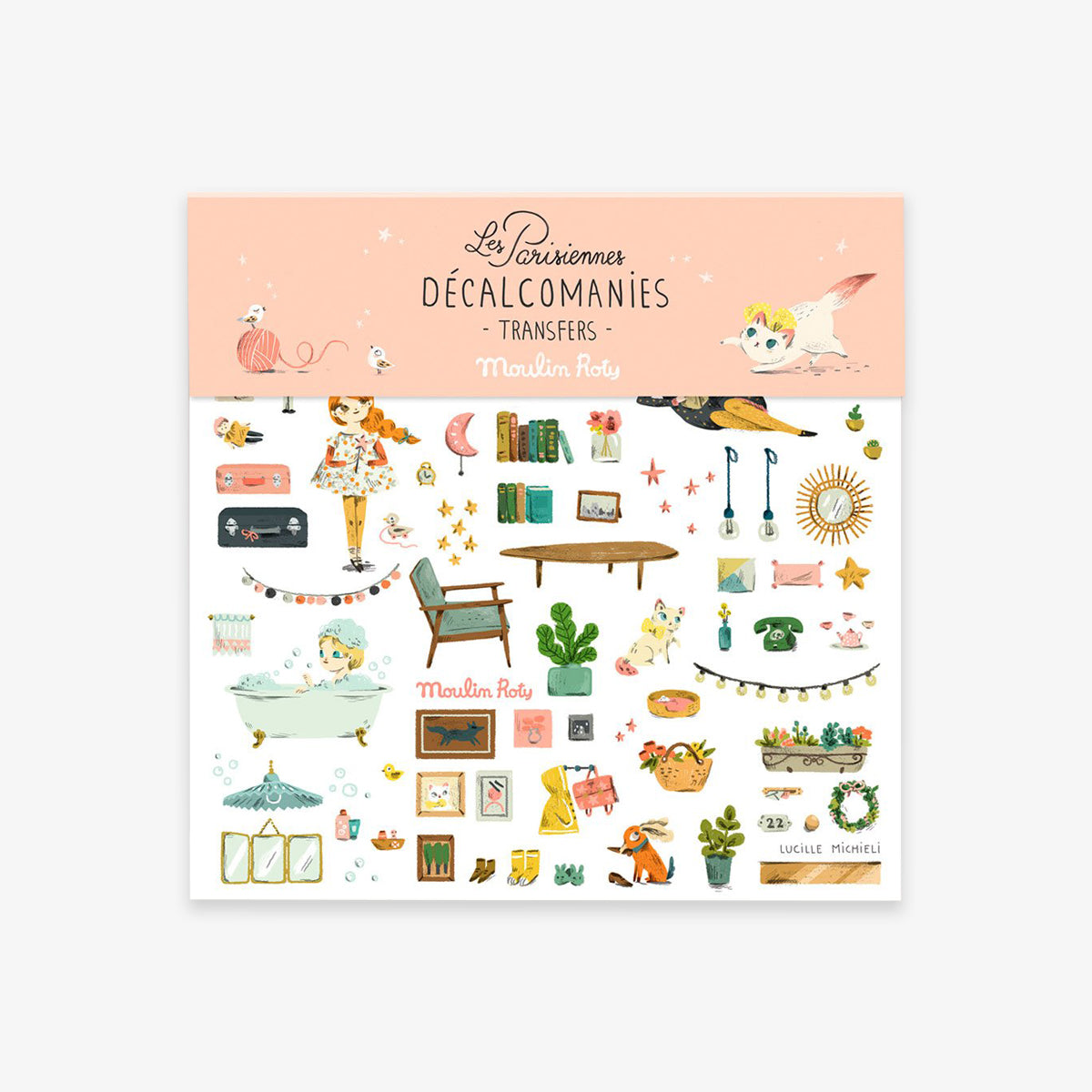 TRANSFERS // PARISIAN APARTMENT
Available in
A selection of transfers illustrated by Lucille Michieli. The little Parisian scenery set is sketched out in black and white and it's your job to add the colors with help from the fascinating transfers. 
There is so many details to help you invent your own story for this theme. The 'Parisian apartment' has a refined and poetic vintage style that combines poetry and sophistication. Happy storytelling!
Step 1: Remove the protective paper. Decide where on the background you want to put the image to be transferred and place it carefully. 
Step 2: With a pencil, firmly rub all over the surface of the image that you want to transfer. 
Step 3: Carefully lift off the transfer sheet. 
Step 4: To make sure the image is thoroughly fixed, place the protective paper over the image and press gently with your finger. 
This transfer set contains 83 transfers and a black and white background in the size 20 x 44 cm.