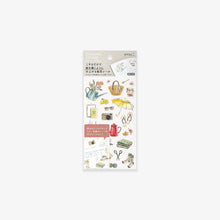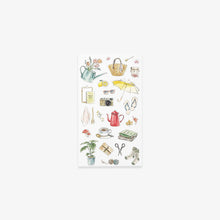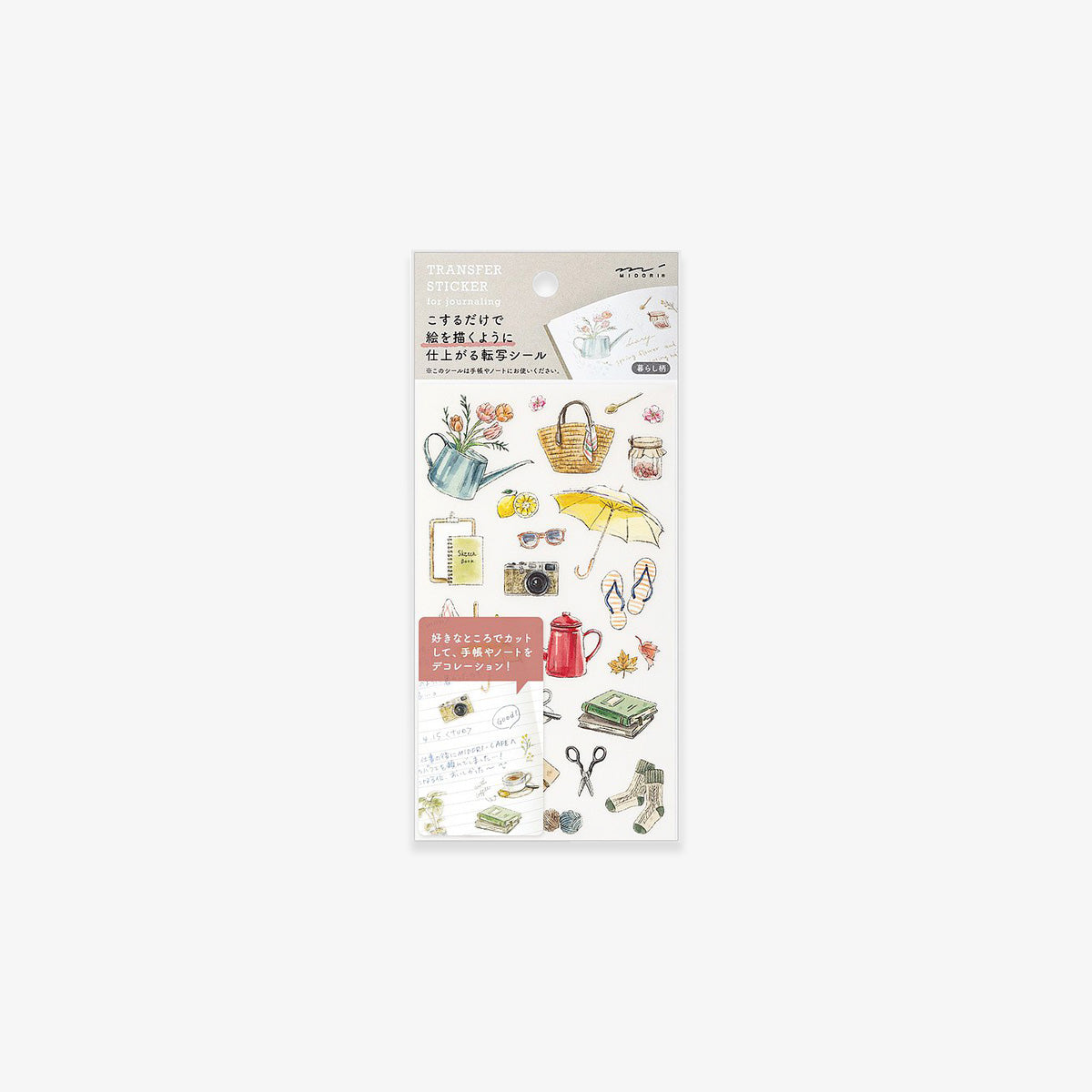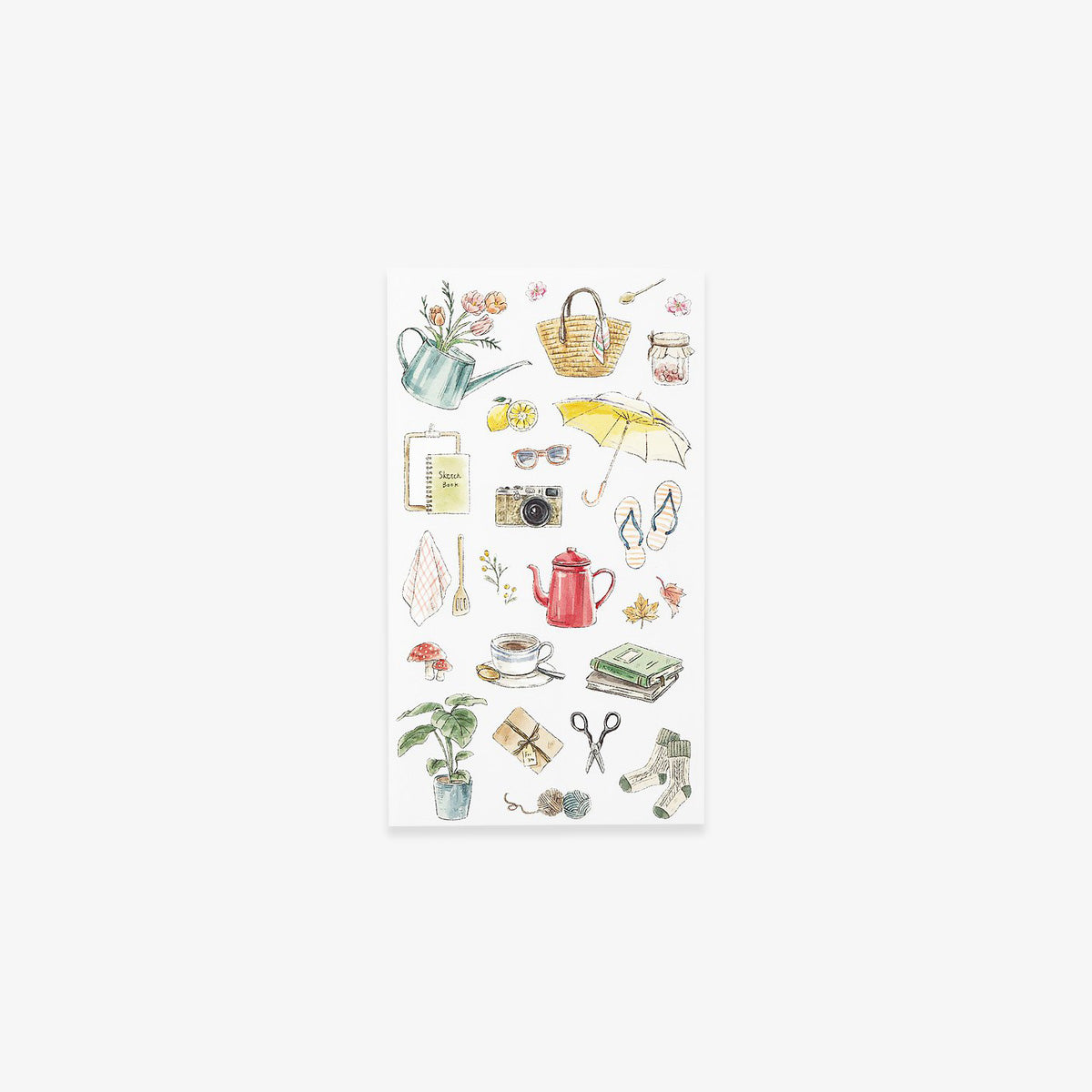 TRANSFER STICKERS // LIVING
Available in
Cute and delicate transfer stickers from Midori are perfect for notebooks journals and scrapbooks. 
Size:  18 × 8.9 × 0.1 cm
How to use:

Keep the transfer sheet and the white sheet together, cut out the section you wish to use, then slowly remove the white sheet.

Place the transfer sheet on the area you wish to stick, and rub with a flat surface of a ruler or similar flat object. Apply pressure lightly and evenly to ensure that the pattern transfers correctly.

After rubbing, carefully peel off the transfer sheet while checking the image quality. Attempting to move the entire sheet at once may cause part of the pattern to cut off or to remain stuck to the film.

Can only be used on paper.