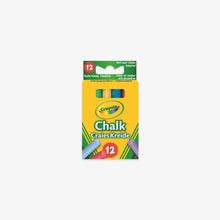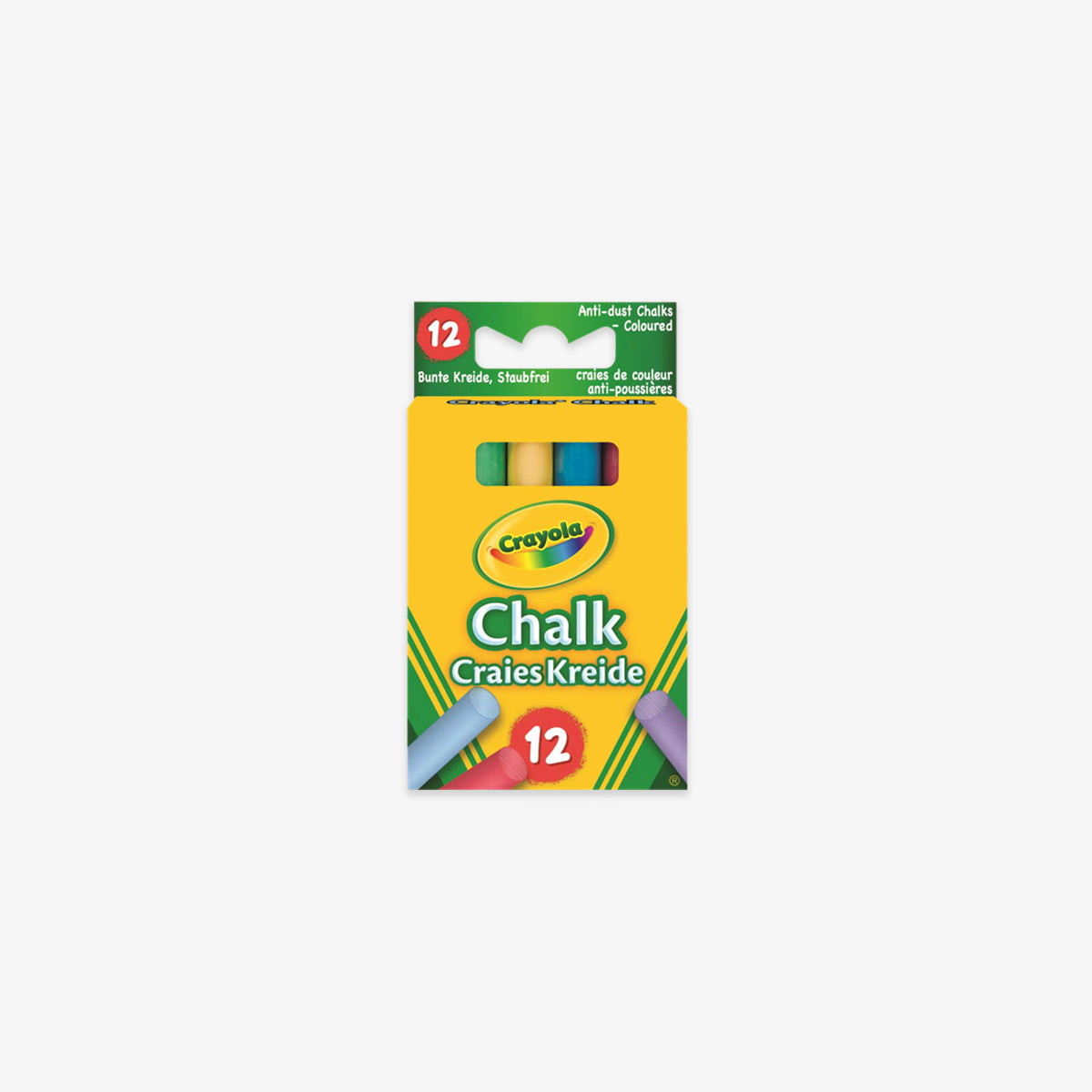 COLOURED CHALK // SET OF 12
Crayola Colored Drawing Chalk produces strong, brilliant colors for artwork on paper and surfaces other than chalkboards, such as construction paper, cardboard, paper bags, and craft paper. It can be blended directly by applying one color over another or by rubbing with fingers, and is a great craft supply in classrooms and craft rooms.
Contains six vibrant Crayola Chalk colors to draw on chalkboards and various paper surfaces. The bright colors show up particularly well on dark and colored surfaces.
Each chalk stick is  3-1/8" long by 3/8" in  diameter.
Also spelled as: kridt, farvekridt, krit