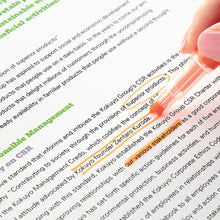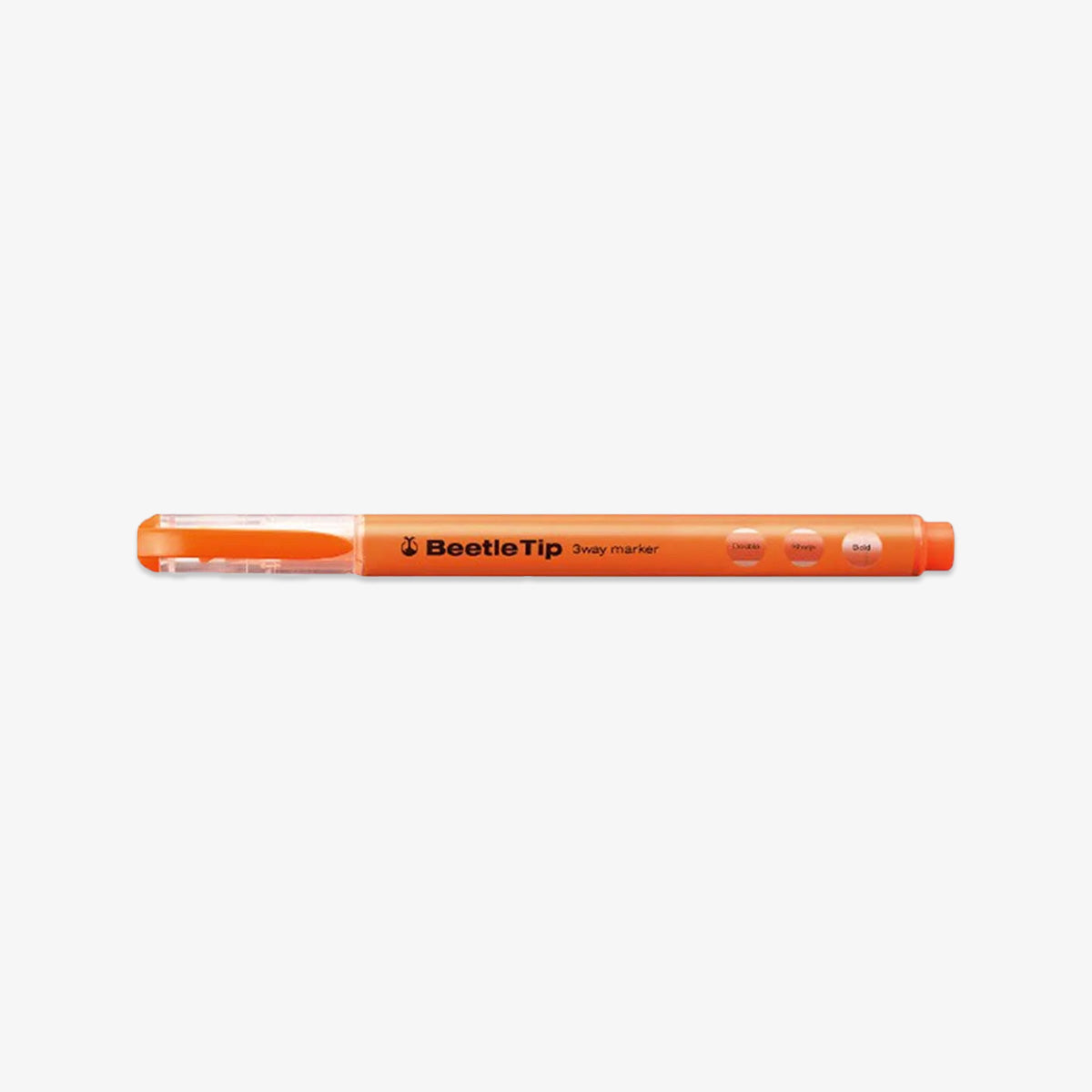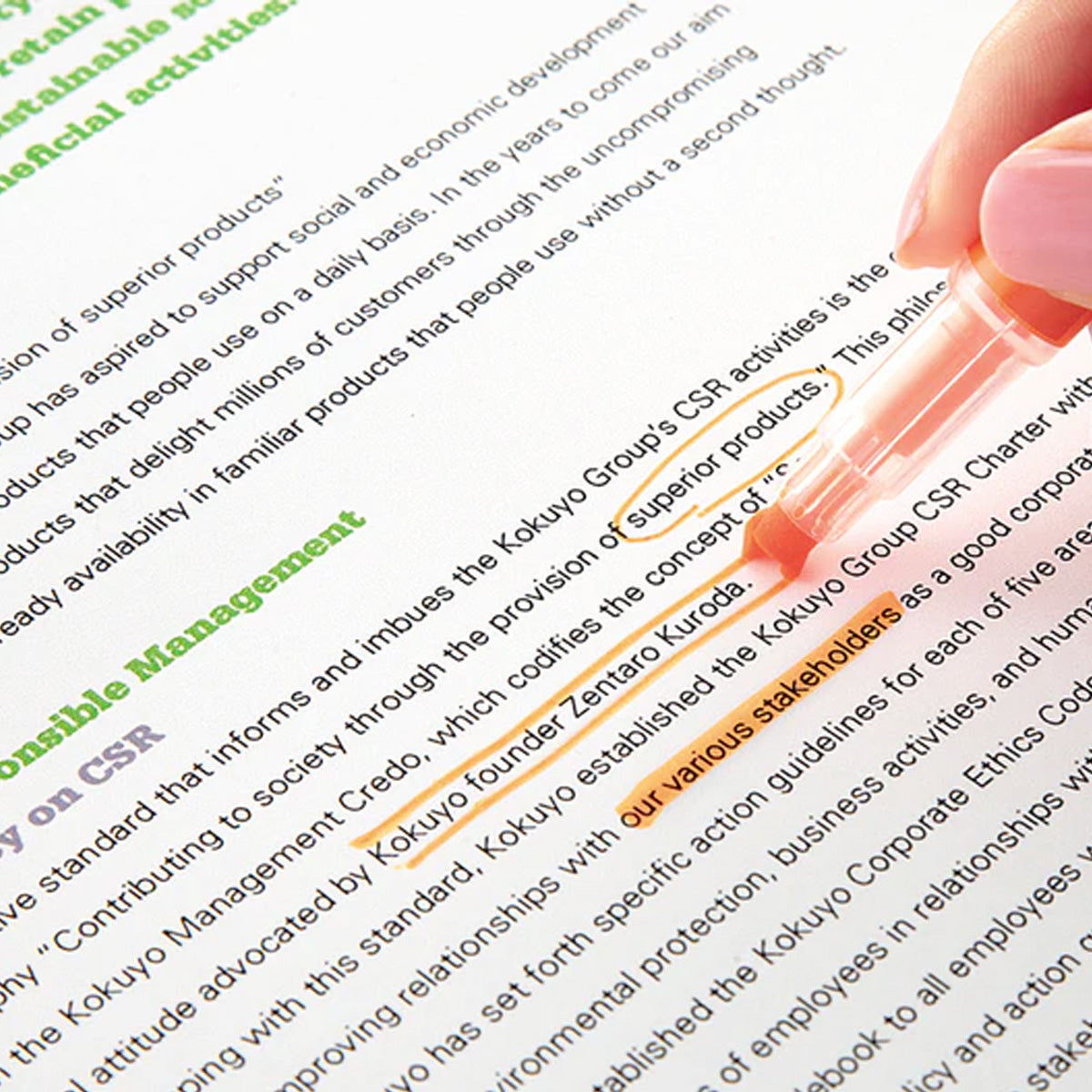 BEETLETIP 3-WAY HIGHLIGHTER // ORANGE
Kokuyo's Beetletip highlighter marker with a single nib. You can draw three types of lines: thick lines, thin lines, double lines (enclosed lines), and unlike the conventional twin marker, there is no need to change the top and bottom of the pen to change on the line thickness.
Comes in: orange, yellow, pink, green and blue.
Length: 14 cm
Made in Japan