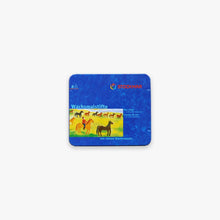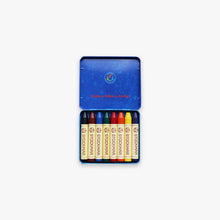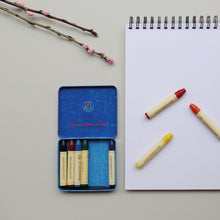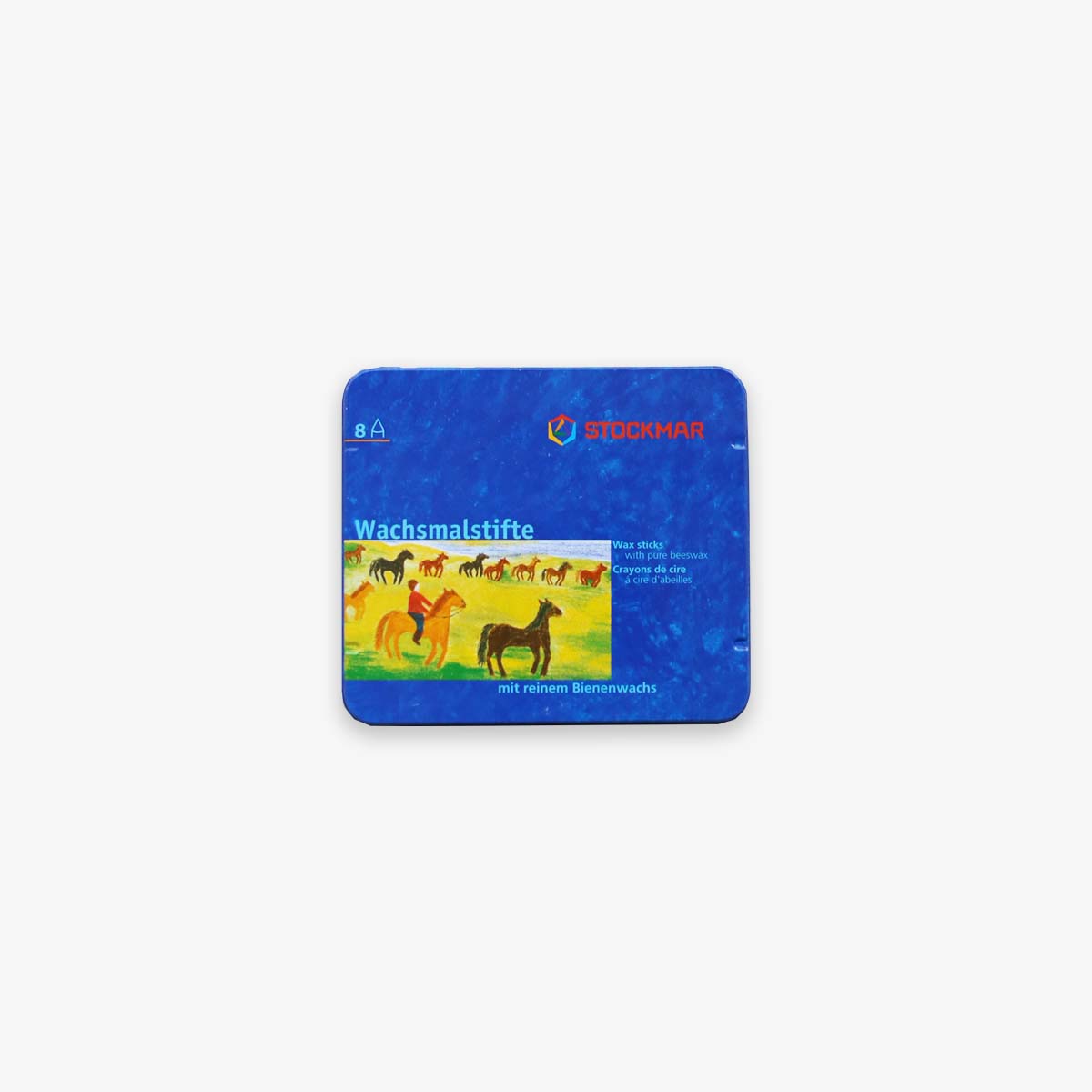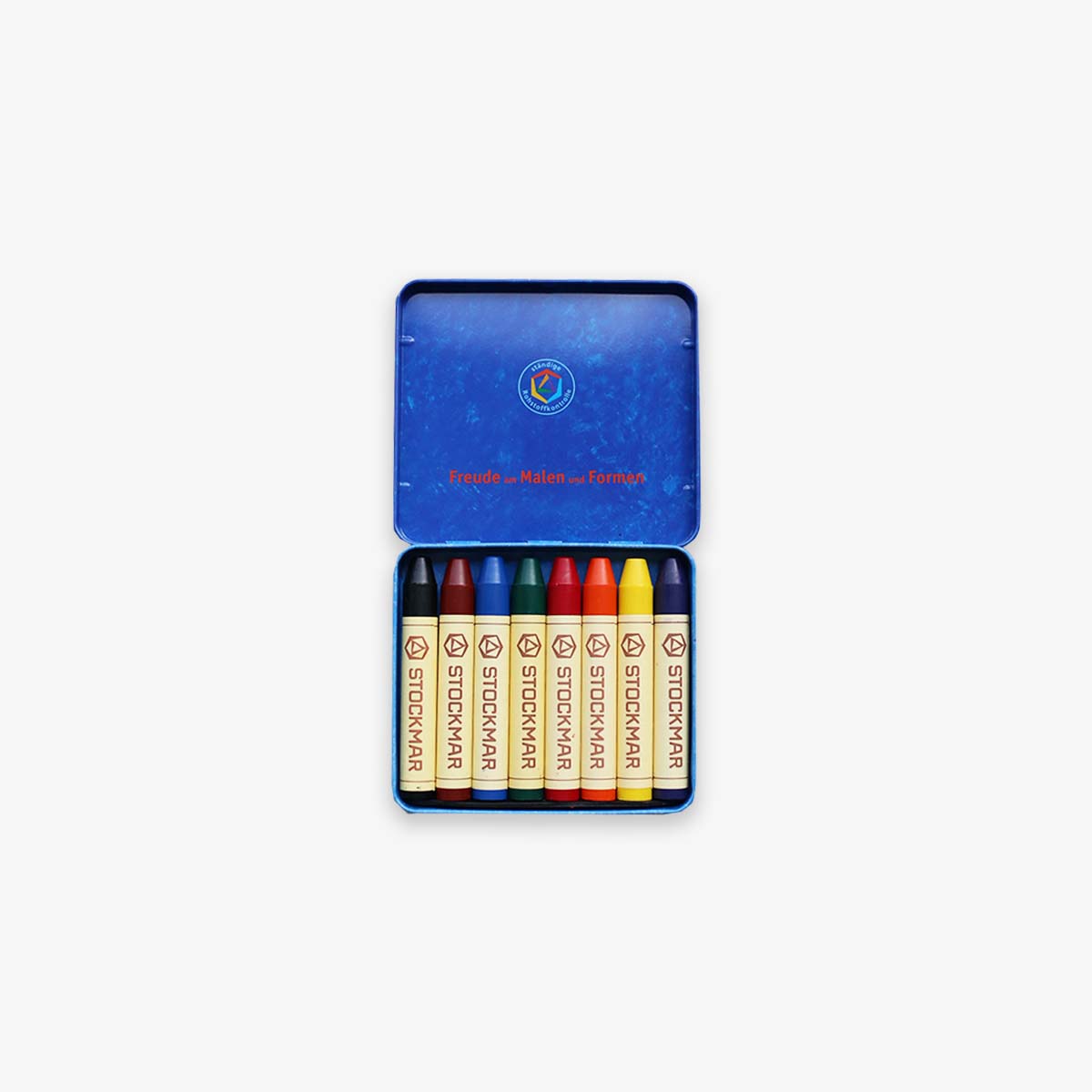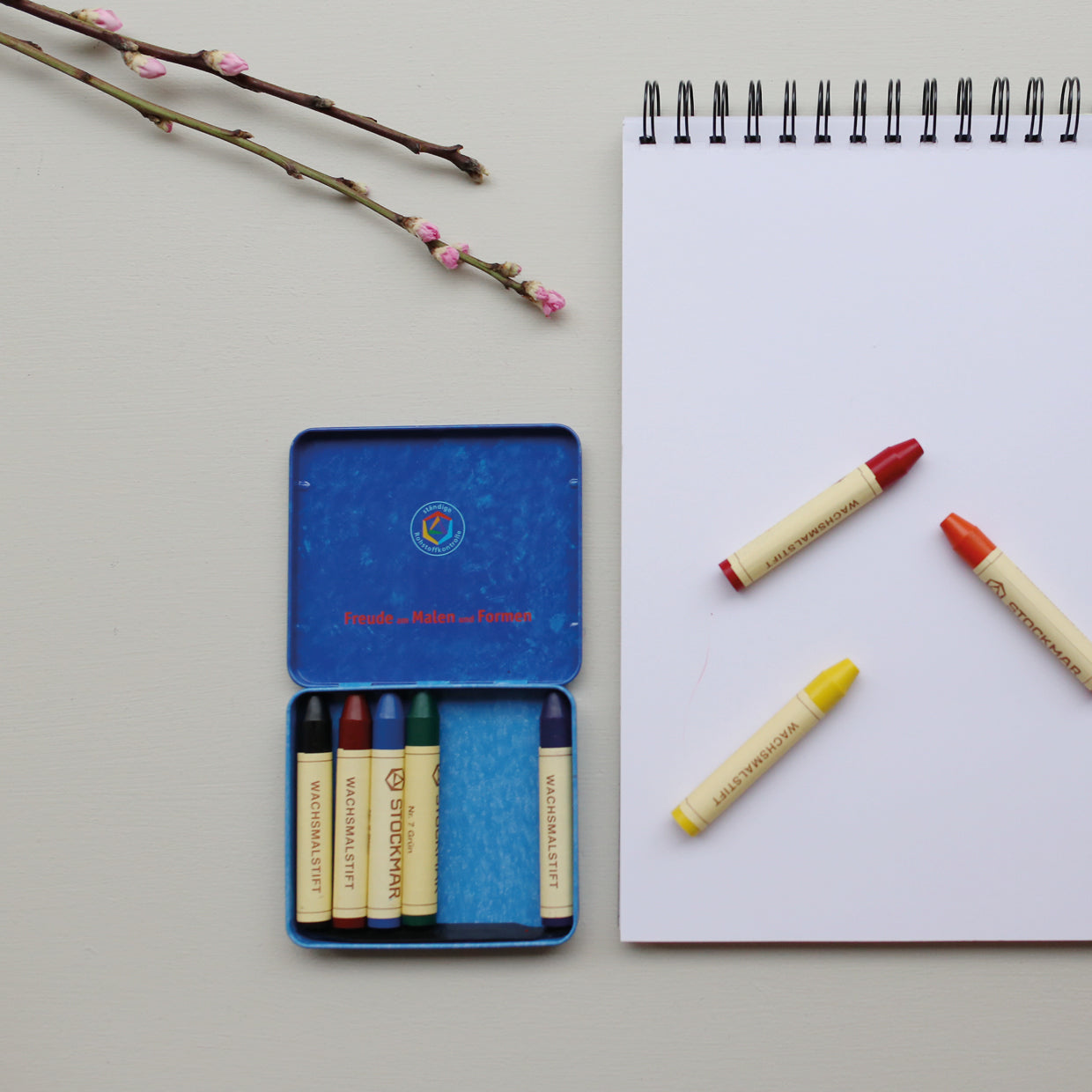 WAX STICKS // SET OF 8
STOCKMAR wax crayons enable excellent color application while remaining break-proof. The natural beeswax produces warm, well-coordinated color tones. Crystalline waxes act as a carrier for transparency and give the colors structure and gloss.
They are available as wax crayons or blocks. Because of their flat shape that make it easy even for children to hold on to, the blocks are especially suitable for beginners.
The special texture of STOCKMAR wax crayons allows for both delicate drawings and intensely bright images. The transparency and depth they offer make them ideal for glazing and scratching techniques as they open new realms of artistic discovery. These naturally luminous colors and the pleasant aroma of beeswax make painting a sensory experience.