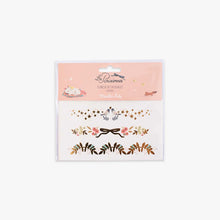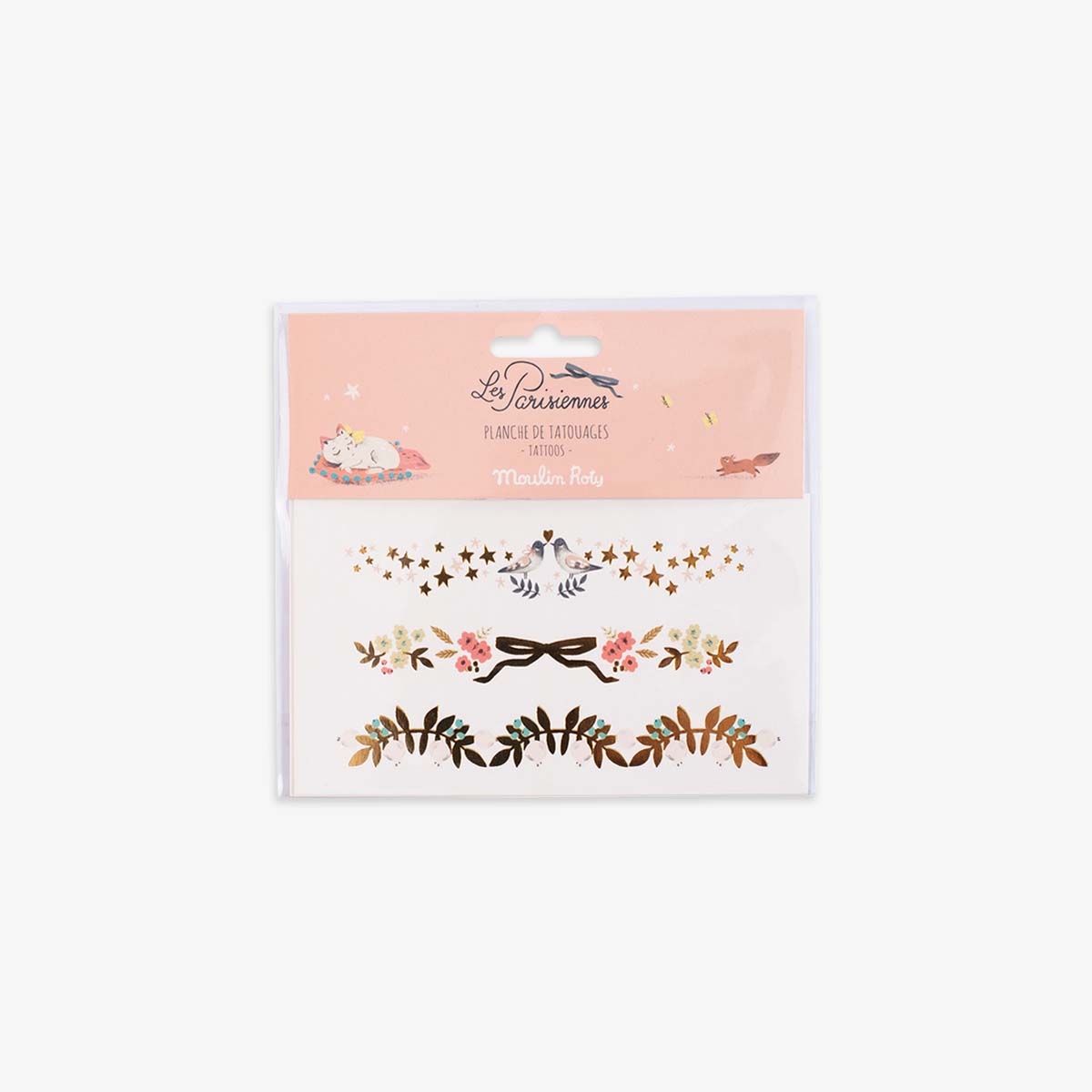 TATTOOS // BRACELETS
One sheet with three temporary tattoos in flower bracelet motives. Perfect for kids to create their own gentle poetic world. 
Illustrated by: Lucille Michieli
Material: Water, titanium dioxide, iron oxides, aluminum and calcium.
Size: 14 x 8 cm.
Age: 3+

Instructions: 
Cut out the tattoo and remove the transparent film
Place the tattoo face down on clean skin
Wet the tattoo with damp cloth or sponge
Press the tattoo and wait 30 seconds
Peel off paper baking
Gently rince the tattoo with water for best effect
Warning: Do not apply on sensitive skin. 
Remove easily with alcohol or mild solvent.