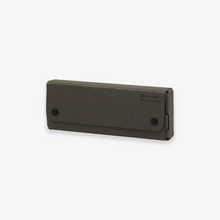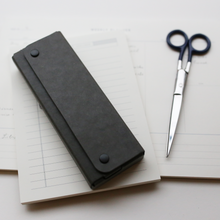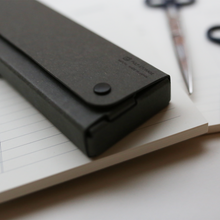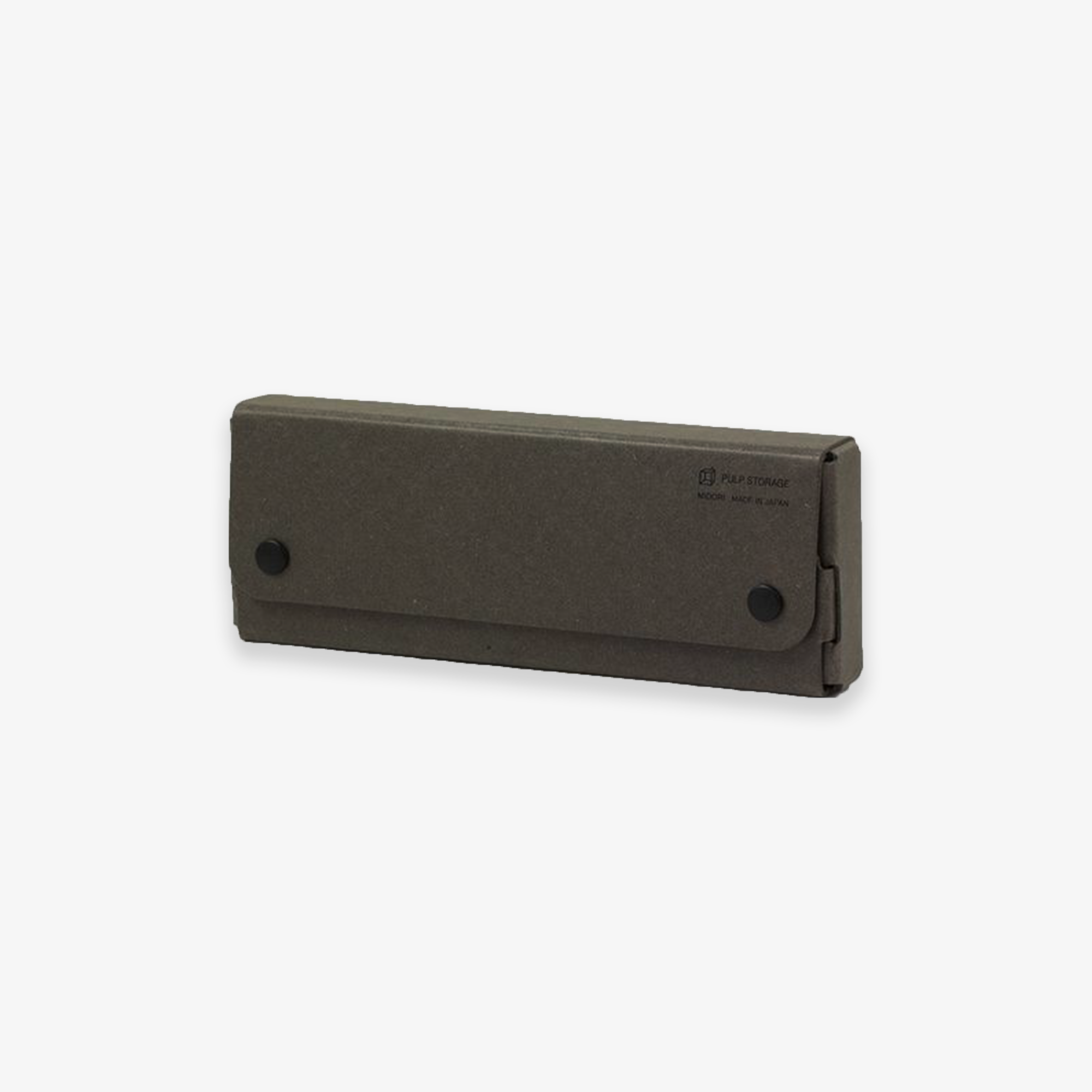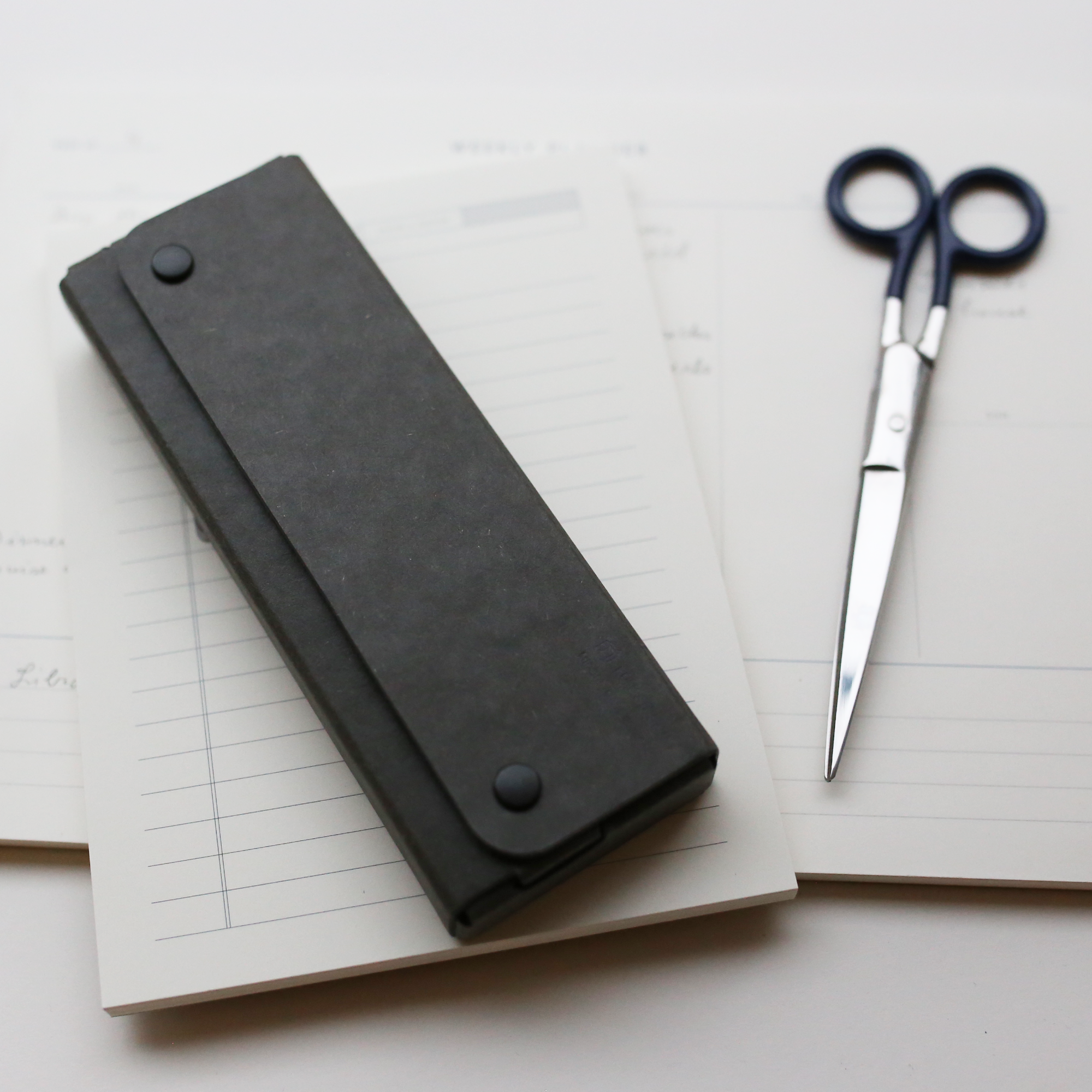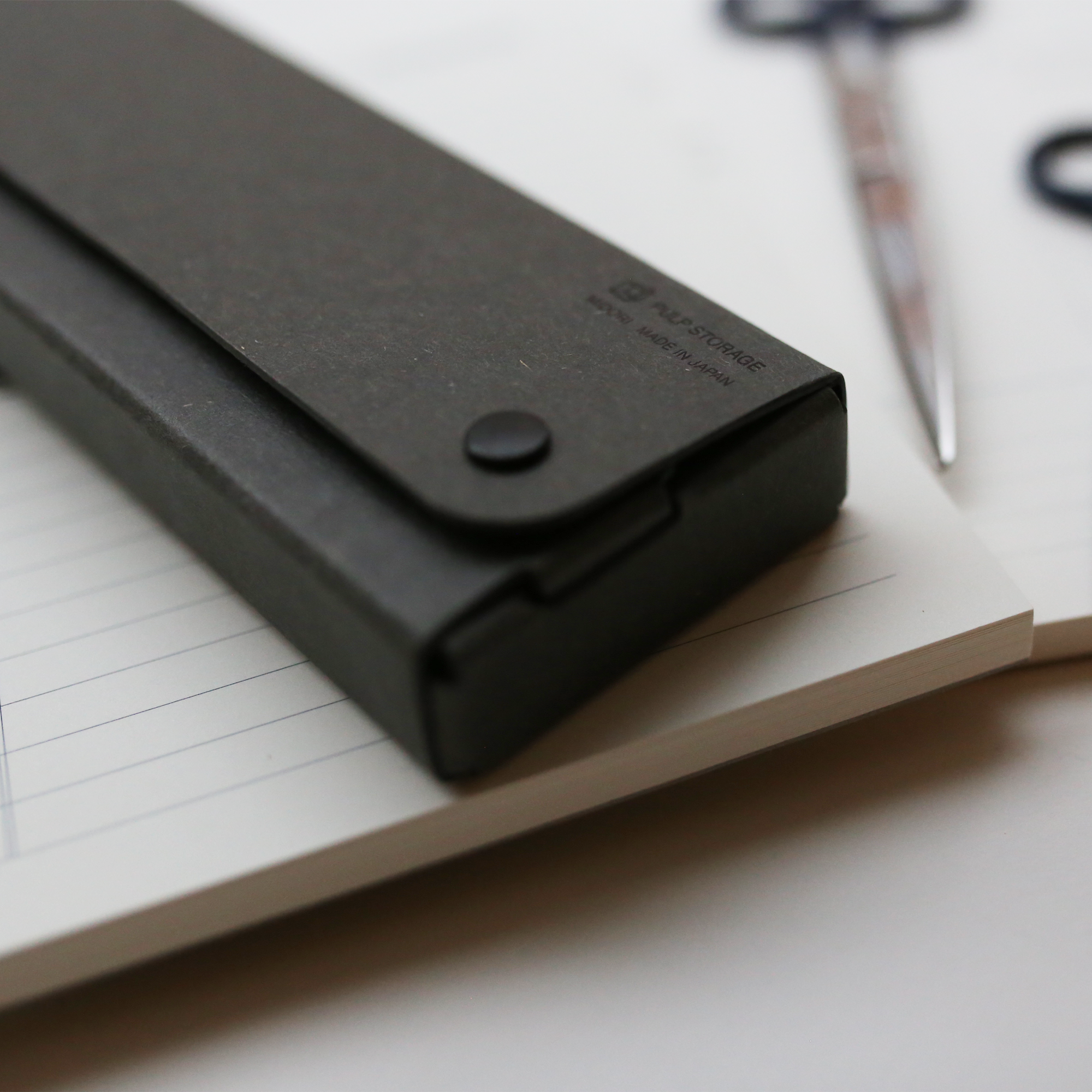 PULP PEN CASE PASCO // BLACK
Available in
A simple and minimalistic pen case from Midori. This slim and stylish case are made of the recycled paper called pasco (hardened fiber board and water resistant material made from waste paper and other recycled materials). 
Size: 6.6 × 18.3 × 2.9 cm
Comes in three colors - Beige, orange-tan and black. 
Also spelled as: pencilcase, pencase, pernalhus, prnal, penla, penaæ, panel hus, penealhus, penal hus