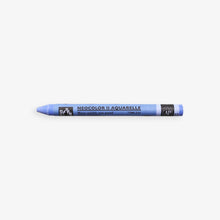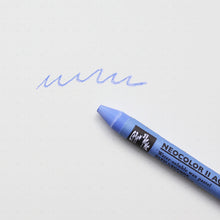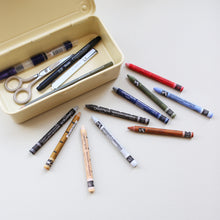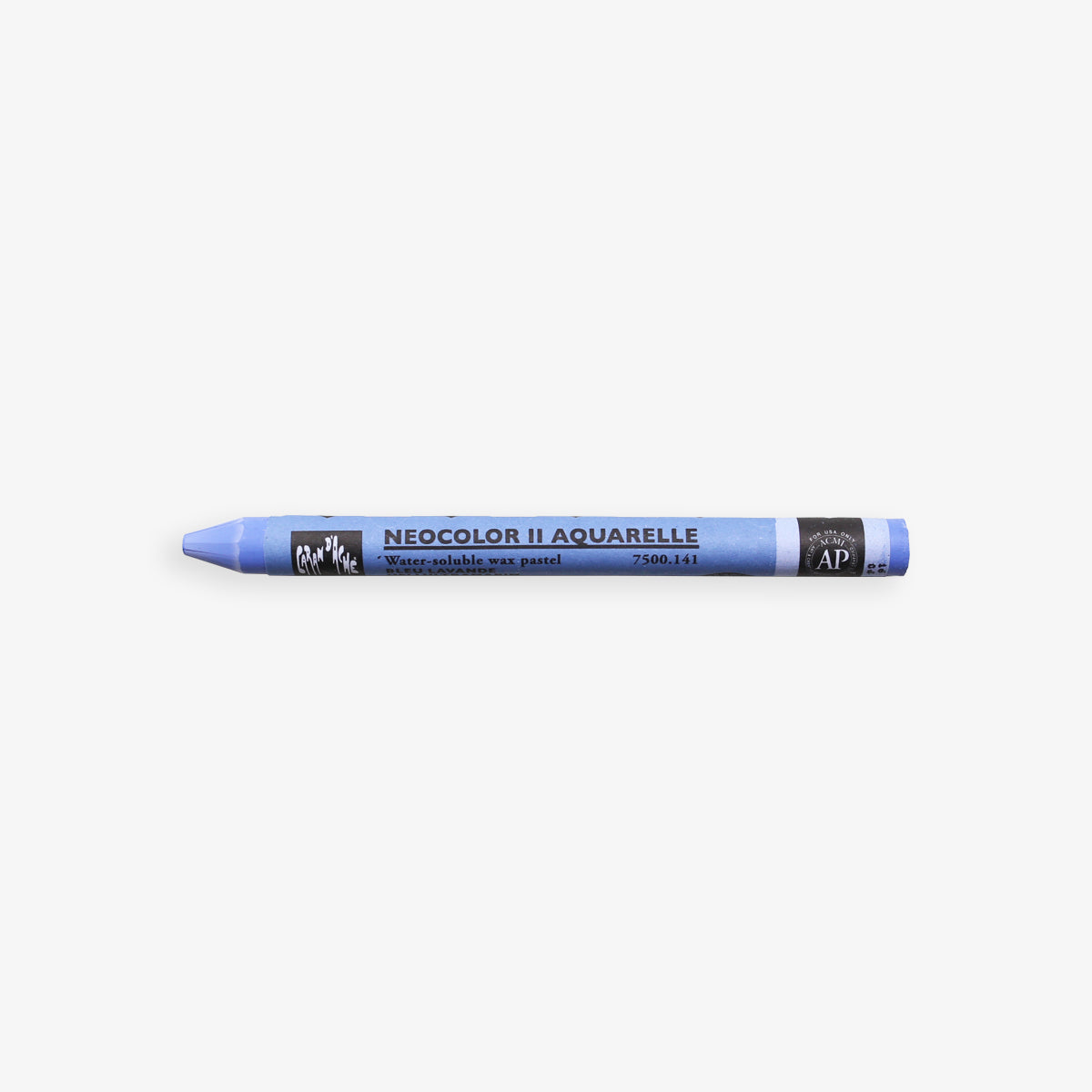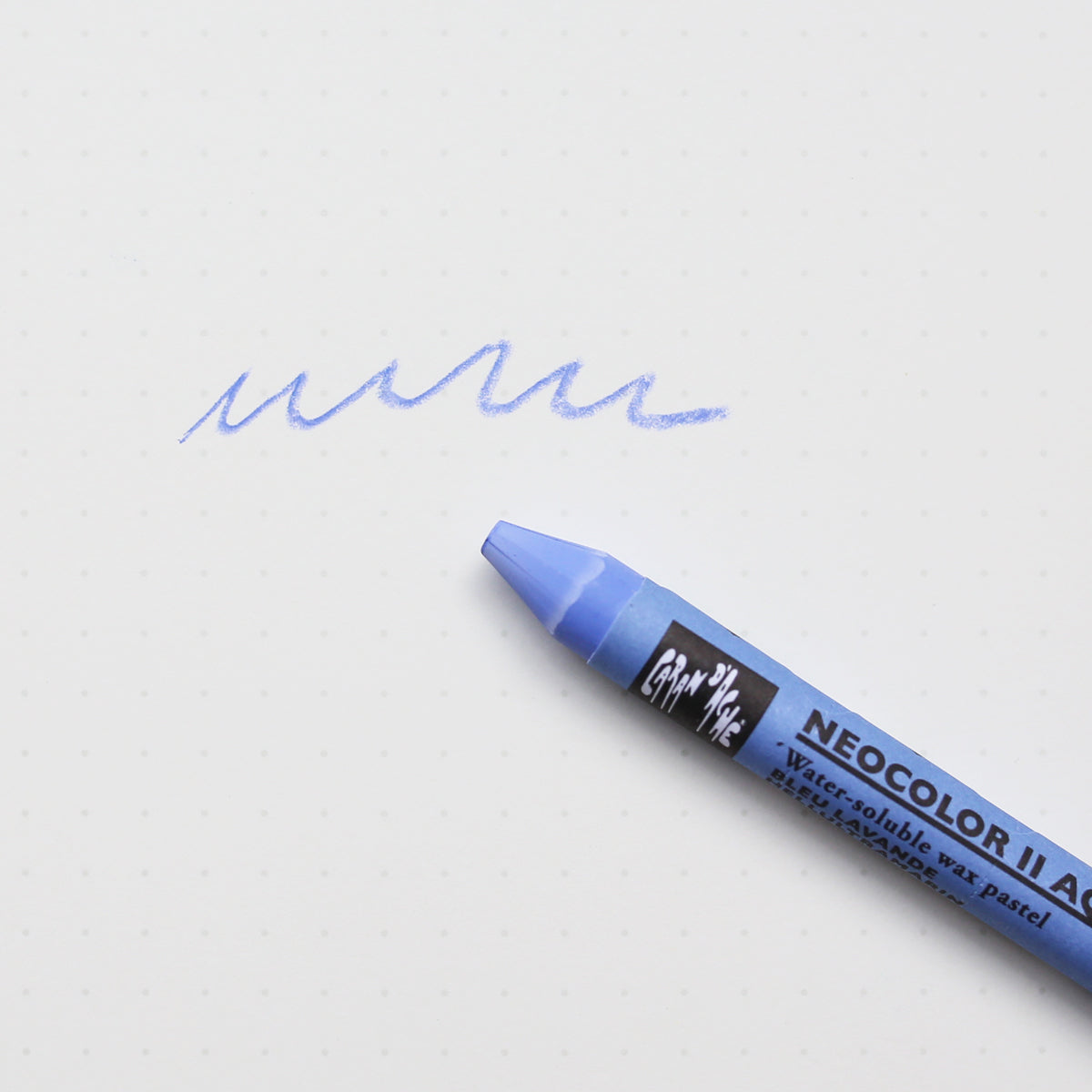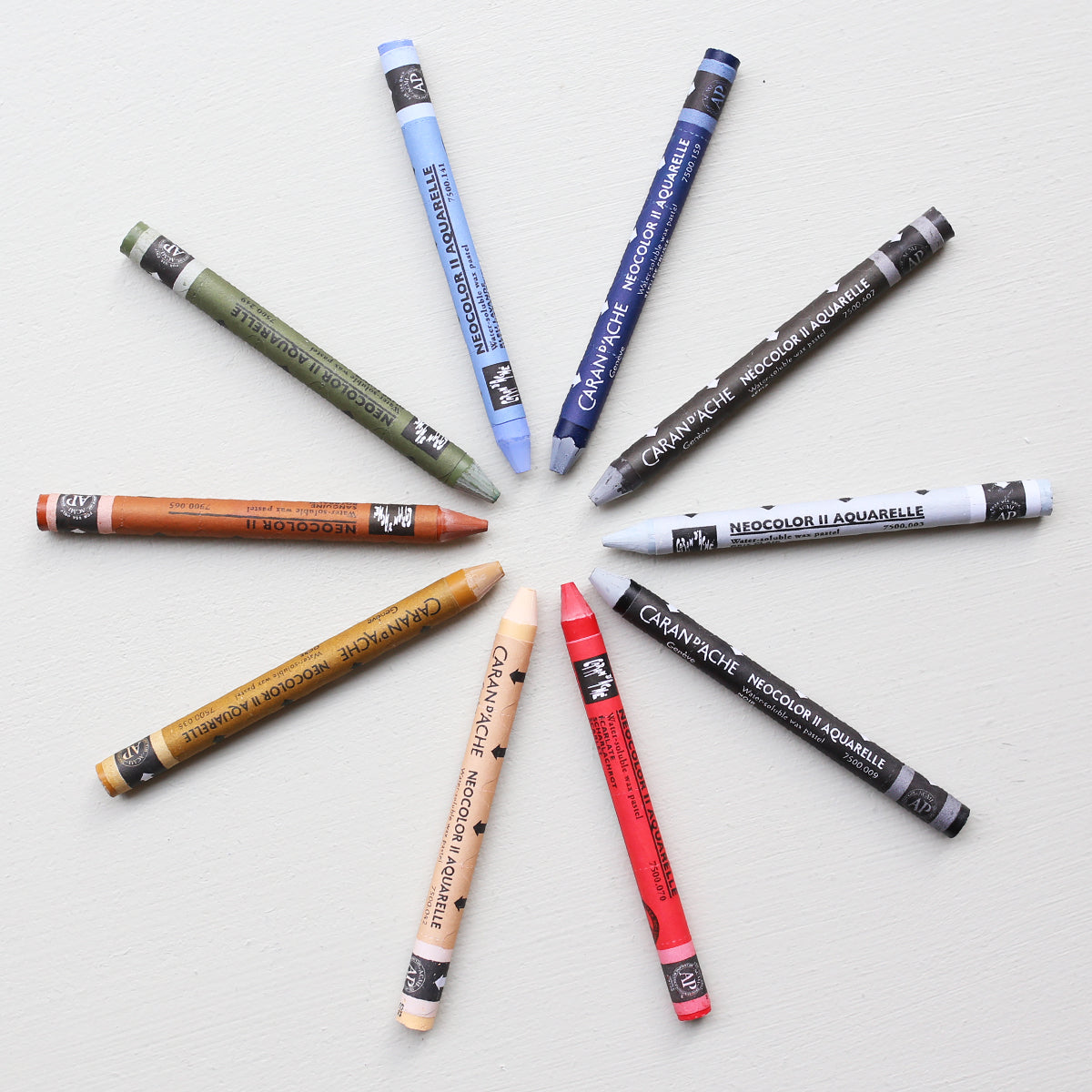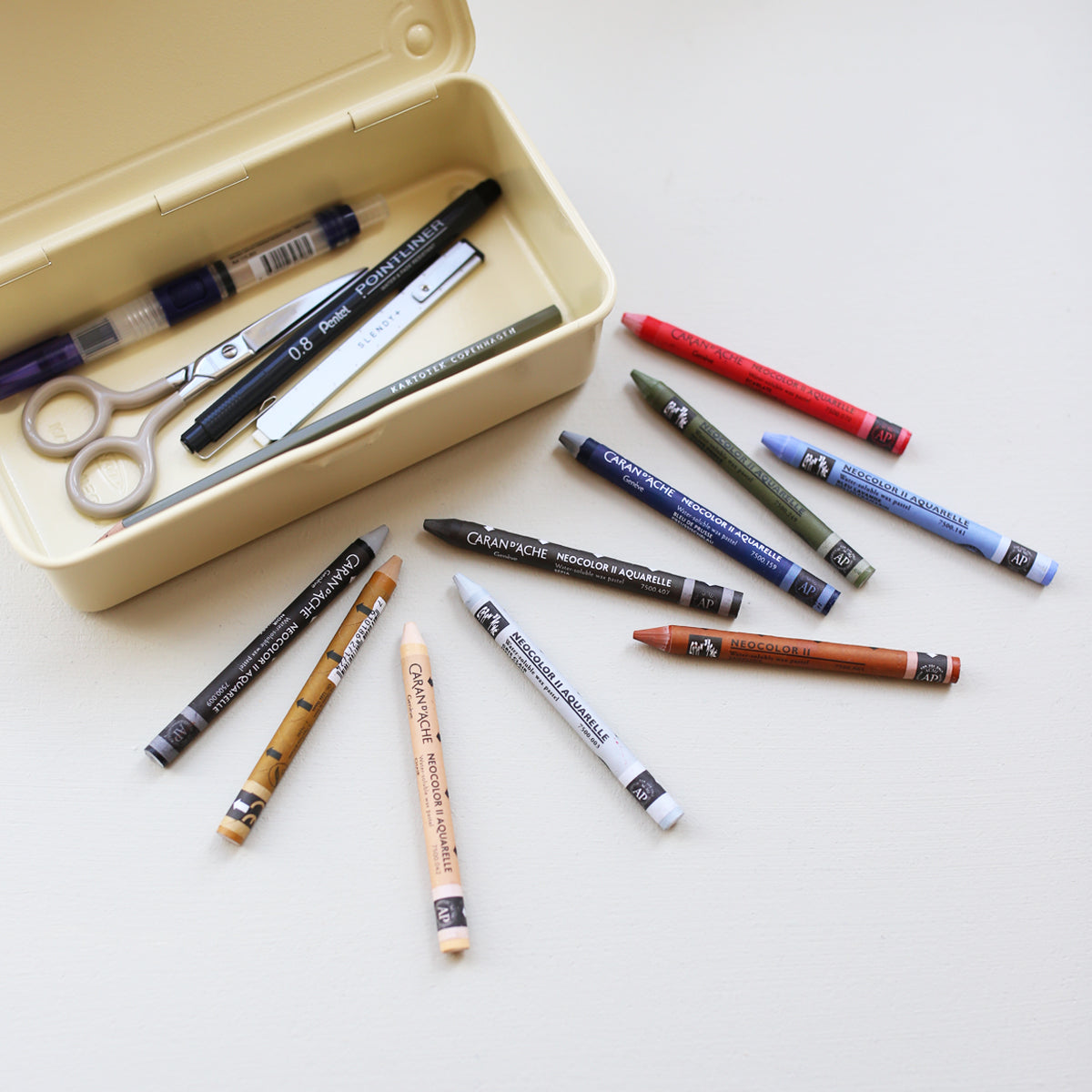 NEOCOLOR II PASTELS // SKY BLUE
The Neocolor II is a water-soluble wax oil pastel. 
Water-soluble wax oil pastel
Soft, velvety texture creating no dust
Superior covering power
Excellent lightfastness
Diameter Ø 8.65 mm

Techniques for use:

Dry or wet drawings on any type of material (paper, cardboard, glass, wood, leather, fabric, stone)
Watercolor, coating, glazing, scraping, soaking, ink-wash, monotype, solid painting, rainbow technique, application on light panels

Tip: Use the Water Brush Pen in combination with the Neocolors II and make beautiful watercolor art. 
Comes in 10 colors and is sold separately or in chosen packages of 5 (meadow or harbour) and 10 pieces (full set).